Cherokee Infinity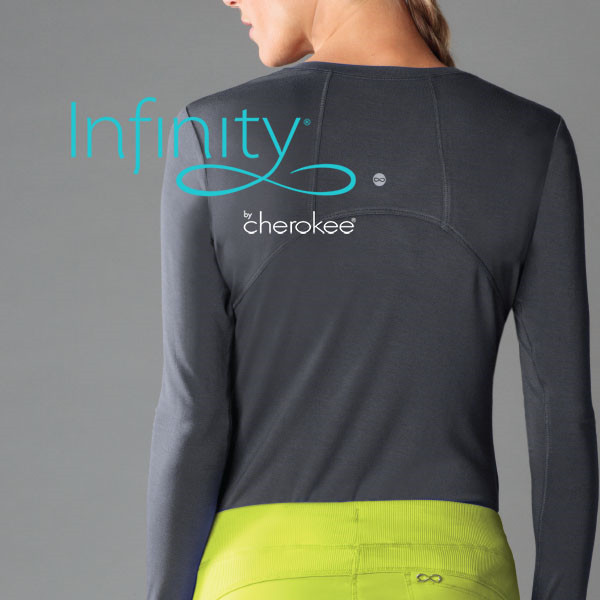 Infinity by Cherokee is an athletic-inspired lifestyle collection for scrubs-wearing professionals.
                                   Designed for fit and performance, Infinity's modern styling and innovative designs offer fit-to-flatter detailing. 
                 Infinity features 

Certainty fabric technology

, which reduces bacteria on the uniform, providing intelligent freshness and peace of mind.


                           With seven colors and six new styles, including a sporty zip-up jacket, fashionable knit underscrubs and six coordinating print
                                                     tops, Infinity 

makes healthcare apparel easy and stylish for women in motion.
Certainty Fabric Technology
Inhibits the growth of unwanted bacteria on the fabric
Minimizes odors and stains
Prolongs the life of the garment
Non-sensitizing and non-irritating